Shipping Information
SHIPPING PRICE AND METHOD



ITALY
New Vision Milan will deliver the goods ordered through couriers, who will take care of the transport, taking on all responsibility from the moment of collection until delivery.
CASH ON DELIVERY

For the minimum order at € 59, in the upper € 330 free shipping for all of Italy (Also includes Italian islands , San marino and the Vatican).

TNT
The details of the shipping costs will be as follows: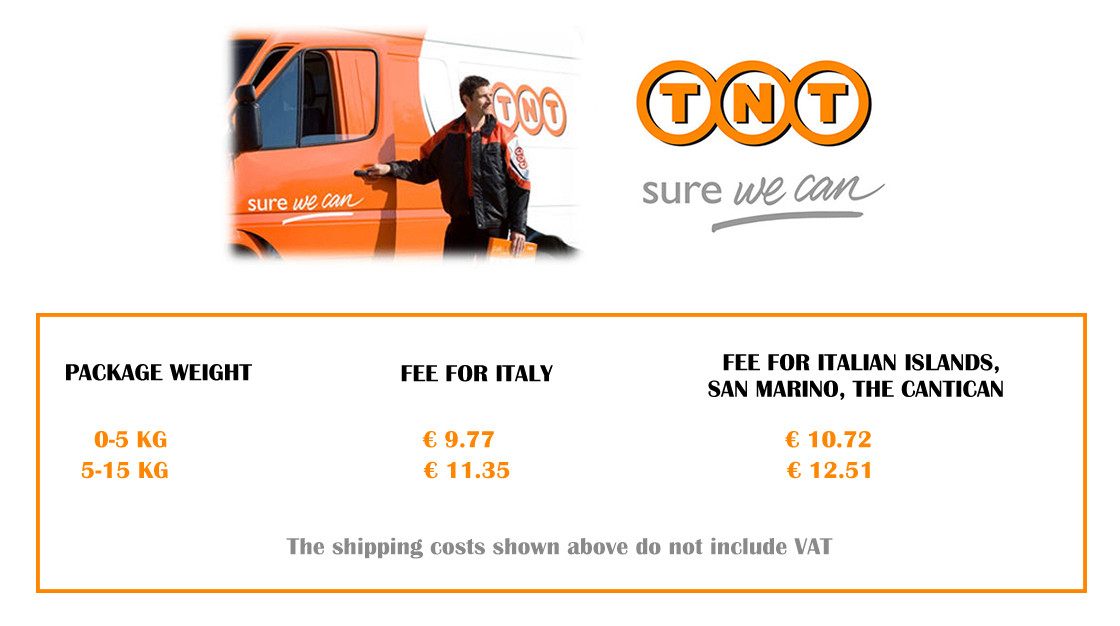 SHIPPING TERMS
The customer will be required to specify in the address: building number, scale, digital code, floor and your name on the mailbox.
The courier will contact the consumer via text message or e-mail to inform him of delivery times. If the first attempt is not successful, the courier will issue a notice regarding his passage in order to set a new delivery date.
In the case that the package cannot be delivered for the reason of the redelivery costs, they will be charged to the recipient and directly deducted from the total amount of your order, at the time of the reimbursement or if the stock of the package was necessary for reasons of storage and redelivery costs will be charged to the recipient.
If the package is delivered late, the customer may not withdraw it and possibly make use of the "return and refund" option.
SHIPPING TRACEABILITY
After shipping, you will receive an email with the tracking number. Search on the site.